Carlsbad Transportation & Limo Services
From The Airport
Headed to a Carlsbad hotel? Live in the area? Need an airport ride that's comfortable, convenient, and safe? Treasure Limo is here to serve you.
It's about a 30-minute ride from the airport to the Carlsbad area. Do you want to travel all that way crammed in the back of a cab? We didn't think so.
Instead, ride in style with plenty of leg room in a Town Car from Treasure Limo. Have more than four people or a boatload of luggage? In that case, you'll have the pleasure of cruising in one of our luxury SUV's.
If you've got friends coming in from out of town, imagine how they'll feel as the chauffeur personally greets them and leads them to their stylish ride. You save time; they get the royal treatment; and your visit starts off with a bang.
So whether you're coming to Carlsbad on business, you're buy modafinil 
hosting some friends for the weekend, or you're a local resident who doesn't want to pay exorbitant parking fees, Treasure Limo is your airport transportation solution.
Tourist Information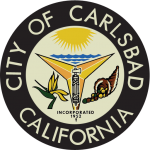 If your interests lie more on the athletic side, Carlsbad Lagoon is a great place to canoe, snorkel, kayak, or perform any water activity you can imagine.
In the rare event of bad beach weather, Legoland California is a delightful destination for both adults and kids.
Downtown Carlsbad is your destination for dining and shopping. Called Carlsbad Village, it features several spectacular seafood restaurants and a bevy of quaint shops and trendy boutiques.
If you're staying in Carlsbad, you'll have plenty to do without the need to venture down to San Diego.
To The Airport
Since it's a 40-minute ride from Carlsbad to the airport, many residents elect to drive down there themselves and pay to park. Don't fall into this trap. Under many circumstances, it's actually far cheaper to hop in a spiffy, comfortable limo for the airport ride.
Rather than driving yourself nuts in heavy traffic on the 5, let us drive you in the lap of luxury in one of our town cars or SUV's.
Book early, or book same day. We'd love to have you at Treasure Limo.