Treasure Limo offers airport rides to and from six Regional Airports:
San Diego International Airport (SAN)
Los Angeles International Airport (LAX)
John Wayne Airport (SNA)
Long Beach Airport (LGB)
Ontario Airport (ONT)
Palomar Airport (CLD)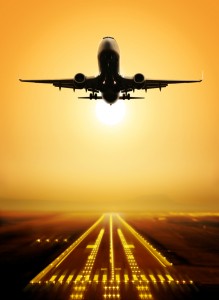 We can pick up and drop off at any address in Orange, San Diego, or Los Angeles county. Popular locations in our area include:
To The Airport
When planning a trip, the last thing you want to do is flounder around at the last minute searching for a ride to the airport. Book airport transportation from Treasure Limo and leave your worries at home. You can book same day or far in advance. Once you reserve your spot, you can look forward to a safe, trouble-free, on-time ride in supreme comfort.
Traffic is always the unknown quantity on our freeways. One traffic jam can throw your carefully planned departure into chaos. At Treasure Limo, your courteous,
well-dressed chauffeur will use their intimate knowledge of our area to come up with alternative routes to mitigate even the most stubborn traffic jams. Whether you're coming from Carlsbad, Hillcrest, Carmel Valley, Poway, Escondido, Lakeside, Chula Vista, or anywhere else in San Diego county, you can rest assured that you'll arrive at the airport on time.
From The Airport
Are you a tourist coming to town for an unforgettable vacation? A resident returning from a business trip? A professional in town for a conference or other business? Regardless of why you're coming to San Diego, we want you to be welcomed with the style and grace San Diego is known for by residents and visitors alike.
And that's exactly what you'll get when you book an airport ride to your destination through Treasure Limo.
Whether you forgot all about airport transportation and need to book the same day, or you plan far in advance, we welcome your reservation online or by phone. We travel to any location in San Diego county. If you're arriving here in San Diego and are headed north to Orange or LA counties, we would be honored to be your ride wherever you need to go.
If you're a tourist, your chauffeur will be happy to give you any information you need as you travel to your destination in the lap of luxury. Whether you're headed to Pacific Beach or Poway, Hillcrest or Oceanside, La Jolla or Chula Vista, Treasure Limo will get your vacation started on the right foot with superior service and unparalleled amenities.
If you're returning home or are here on business after a long flight and just want some peace and quiet, we'll be glad to oblige as well. Stretch out your legs in one of our top-rated Lincoln Town Cars and relax as we deliver you to your destination in a breeze. We'll wake you up when you arrive.