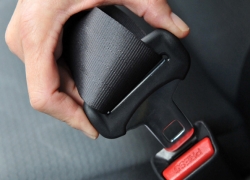 Your safety is our main concern. Treasure Limo has taken every precaution to insure you have a safe and pleasant transportation experience. We pride ourselves in having the best trained, most experienced drivers, each screened to the highest standards. All safety sensitive employees are enrolled and a random drug and alcohol testing program.
Our entire fleet undergoes a meticulous preventative maintenance program by highly trained and certified mechanics.
We not only meet Federal & State safety guidelines, we strive to exceed them in all aspects of our company.
Airport Permits (San Diego Airport & Los Angeles International(LAX) Airport Transportation Permits)
Fully Insured with Premium Coverage
Fully Licensed Operation & Business
Professionally Well-trained Drivers