Chula Vista Transportation & Limo Services
From The Airport
On your way back into town from a business trip? Just want to get home quickly, quietly and safely? We're glad you're here at Treasure Limo. Together, we'll formulate a trip that's both safe and speedy. We've got a fleet of Lincoln Town Cars and Chevy Suburban's which we're fanatical about keeping up to date in every aspect of their operation – especially safety.
Are you expecting a few visitors? Instead of taking the time and hassle of retrieving them from the airport yourself, why not put Treasure Limo on the job? They'll be glad you did. One of our highly trained chauffeurs will meet them in the airport with a custom sign, (if you like,) and give your party all the assistance they need gathering their luggage. Then, instead of crowding into your car, they'll be able to enjoy the premier comfort of a luxury limo – whether it's a Town Car or a Suburban SUV (depending on the number in your party.)
Whether you need airport transportation on a trip today or one far in the future, we can help you.
Tourist Information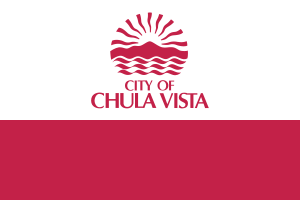 Chula Vista is a rapidly expanding area of San Diego County with a lot to offer.
Are you in the mood for a splash? The local water park is perfect for a day of fun and mayhem. Would you rather hear some world-class music? Chula Vista boasts an amphitheater which hosts some of the most sought-after acts in the world today – from hip-hop to pop to rock to reggae.
If you plan to visit Mexico, Chula Vista is the best place to start. You can either take the 20 minute drive or hop on a shuttle which will take you to the border.
Want to head to the beach? Coronado is just a short drive away – home to one of the most highly regarded beaches in San Diego County by locals and tourists alike.
When it comes time to call it a night, you can choose from a plethora of area hotels and lodges.
To The Airport
Do you have some visitors in town? Are you dreading the drive to the airport? Dread no more. Instead, book them a ride on Treasure Limo. When you do, you can rest assured that they'll be whisked to the airport in complete comfort and safety. One of our courteous chauffeurs will give them all the assistance they need upon arrival at the terminal. And they'll be left with an unforgettable impression of their trip to San Diego.
Are you a resident searching for an airport transportation solution that's comfortable, reliable and affordable? End your search with Treasure Limo. We are all of the above, and we take pride in being a local, family-owned company.
You may book rides the same day or as far in advance as you like.