Del Mar Transportation & Limo Services
From The Airport
Many conferences are hosted in Del Mar, or in La Jolla just to the south. If you're headed to such a conference, and you don't have airport transportation lined up yet, you've come to the right place. As you'll see if you utilize the Instant Quote tool, a luxurious airport ride in a limo is more affordable than you might think – and it's definitely a lot more comfortable than a typical taxi.
Go ahead; try it now. Enter your origin, destination, and vehicle type, fill out the required information, (which will not be used for any other purpose,) and hit Get Quote.
See? Not bad. Gather a group of you, and the cost will most likely be well below your Per Diem for transportation.
Tourist Information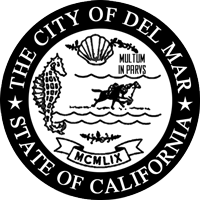 Del Mar in San Diego's North County is synonymous with fun for two reasons.
First, there's the Del Mar Raceway, which boasts some of the finest horse racing in the country throughout the summer months. It has a large enough grandstand so it doesn't become overly crowded, and it offers a host of premier VIP amenities that can turn a typical race day into something truly special – especially if you come away a winner!
Del Mar is also home to the San Diego County Fair. This iconic event draws hundreds of thousands of people from across the state and beyond to the Del Mar Fairgrounds from the second week of June through July 4. The fair is always complimented by an impressive concert lineup.
If a fried Snickers bar or some other Fair concoction doesn't float your boat, you'll find a number of quality restaurants in the area as well. Hotels are of course quite full throughout fair season, so book early to lock in your room.
To The Airport
When you've indulged yourself in the San Diego lifestyle, and you're ready to get back to the grind, (or even if you're not,) there's no better way to cap off your trip than an airport ride from Treasure Limo. Let our highly trained chauffeurs whisk you to the airport and help you sort your luggage. This is especially valuable if you've attended a conference and are returning with much more than you came with.
You'll ride in luxury in one of our Town Cars, or, if there are more than four of you, or if you have more than a couple pieces of luggage each, we'll set you up with a premium SUV for your airport ride.
Got a group of more than 10 people you need to get to the airport? Ask about one of our mid-size coaches.