Oceanside Transportation & Limo Services
From The Airport
At 45 minutes from the airport, Oceanside is about as far away as you can get while remaining in San Diego county – much too far for a cab ride. If you're an area resident, or you're in town for business or pleasure and you don't want to rent a car, airport transportation with Treasure Limo is your answer.
When you take an airport ride with Treasure, you leave your worries behind. Imagine being greeted upon landing by a courteous, well-dressed chauffeur who will take your bags to your waiting luxury Town Car or SUV. All you have to do is get in, sit back, and relax. You'll be there before you know it.
Information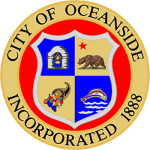 Since Oceanside is just south of Camp Pendleton, you'll find a plethora of hotels here. Whether you're in North County on business, or you're visiting someone stationed at the base, there will be lodging to suit your needs in Oceanside or the surrounding area. You'll also find a number of excellent restaurants to make your visit a culinary delight.
If you're looking for a place to pass the time and get a little exercise, the Oceanside Peer is the perfect diversion. Stroll along and check out the sights and the surf.
For those who enjoy boating, there's Oceanside Harbor. Whether you're a sailor, jet skier, wind surfer, or powerboater, you'll find a rental you can enjoy all day.
Curious about surf culture? The surfing phenomenon? Satisfy your curiosity at the California Surf Museum. Here, you'll discover more about surfing in an hour than you've known all your life.
Before you leave, you'll also want to check out the Oceanside Farmer's Market for fresh seasonal produce, delicious ready-to-eat meals, crafts, and more.
To The Airport
You say you already have an airport transportation provider, but you're not 100% satisfied with it? Well, then, you owe it to yourself to give Treasure Limo a shot. You'll quickly realize that we truly go above and beyond for our customers, and we've got the safest fleet of limos in the county.
So the next time your itinerary involves an airport, think Treasure.