Solana Beach Transportation & Limo Services
From The Airport
Do you live in Solana Beach or the surrounding area? Rather than parking your vehicle at the airport and driving it back home after an exhausting trip, choose Treasure Limo for your airport transportation needs. We're known for our safety, luxury and reliability, and the price isn't half bad either.
You can book your trip the same day or well ahead of time.
Are you headed to Solana Beach for a conference or to join in the revelry at the County Fair? Let's get this trip started on the right foot. Call or book with Treasure Limo, and we'll be there to greet you at the airport and whisk you up to Solana Beach in style. The 30 minutes will fly by, and you'll be asking to book an airport ride with us for your return trip – we guarantee it!
today.
Tourist Information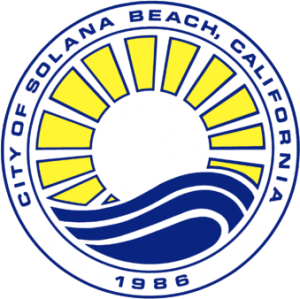 Not all beach towns are wild and crazy. If you're looking for something a bit more sedate, Solana Beach will fit the bill nicely. By all means, you can still go to the beach here, but it tends not to be as crowded as Carlsbad, Del Mar or points south.
If the weather isn't cooperating for your beach day, the ladies might enjoy a walk through the Sedros Design District. Known around San Diego for hosting the hippest shops in the area, the district is an excellent place to while away an afternoon.
Solana Beach is home to several top-tier restaurants for your dining pleasure. And if you're in the mood for a little live entertainment, the Belly-up Tavern is among the finest venues in the area. It showcases a wide range of music from rock to hip-hop to reggae and is the perfect place to dance the night away.
While there are only three hotels in town, Solana Beach is a great place to stay if you plan on visiting the Del Mar Raceway or Fairgrounds.
To The Airport
[type]W[/type]ere you relaxing on the beach? Working and playing at a conference? Rather than end your trip with an unreliable, uncomfortable cab ride, imagine sinking into the supple leather of a first-class limo for your airport ride. Even if you're leaving today, you can still book a ride in a critically acclaimed Lincoln Town Car for the half-hour journey to the airport.
Are you a resident of Solana Beach or the surrounding area searching for a reliable airport transportation provider? Well, you've just struck Treasure. At Treasure Limo, we seek to be your go-to solution whenever you need a ride to the airport or anywhere else around the area. We also service airports to the north, all the way up to LAX. You can book early or on the same day, and you can rest assured that you'll receive the VIP treatment you deserve.